Our mission includes creating New Zealand as the Natural Pharmacy of the world.
We have all the ingredients here to create New Zealand as the natural pharmacy of the world.
In February 2013 GMANZ enters into strategic partnerships with leaders in Asia to extend the GMANZ Bridge between New Zealand and Asia. Above right: Mr Hank Ensing, Chairman GMANZ.
Speeches were about using New Zealand herbs in Asia
and how New Zealand Herbs can benefit Asian health.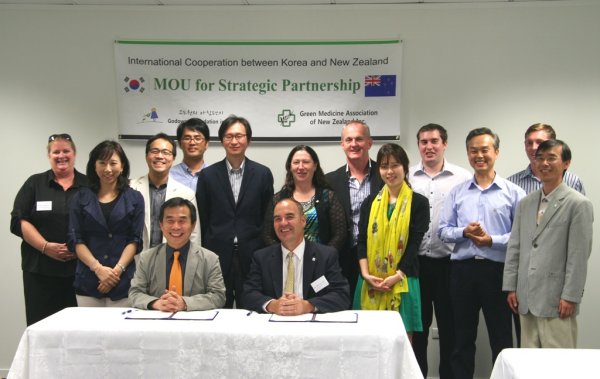 We then celebrated our new strategic partnership.
Using the GMANZ business bridge we enable all GMANZ members
to export our clean and pure
health products and health services to Asia.