The Green Bridge from New Zealand
GMANZ is the association formally incorporated in New Zealand. We promote and advance an understanding of Green Medicine as the Integrative System of healing which uses the value of natural materials focused on phyto-resource to enhance body's own ability to heal itself in terms of holistic health, the harmony of physical, psychological and social health.
We acknowledge the medicinal plants and organic natural resources, the gift from God, in the wider community within and beyond New Zealand. We believe New Zealand in Asia-Pacific region has a huge potential value of green medicine and it is the time to maximize the value of green nation in global business environment. Our aspiration is to be an international bridge among Asia-Pacific nations in terms of natural health industry.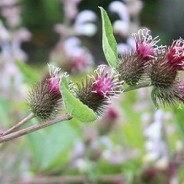 We are deeply passionate about using the competitive knowledge and experiences in green medicine to contribute to the natural health and green environment in the world.
Especially, we believe our vision may be achieved by the mission statement, which is called 'Green Philosophy'. The philosophy includes three essential statements, such as 'Thanks for free', 'Share the value' and 'Living together'. You may refer to Vision & Mission of this site for more details.
We are enthusiastically focusing on professional human resource development, and we believe it is the most valuable ways to achieve our mission and vision in this century.
GMANZ are building international network for education service, which is the main gateway to produce professional human resources in Green Medicine. We are enormously proud of the professional education system with this symbol for balancing between Intelligence and Humanity based on Green Medicine.
Make it and Live it
We sincerely acknowledge God for his gift of medicinal plants, and would like to share the value of Green Medicine in the wider community beyond New Zealand. We are most welcome the people who believe the power of medicinal plants and concern the importance of green environment. We may make the opportunity to live it and save us.