At the end of the year, we know that you had a hard time with COVID-19 this year. However, Christmas has come to us this year. We can't throw away the precious meaning of Christmas.
The best gifts nature has given us are green plants and herbs. And all of that is God's blessing. We want to greet all members and partners with the same blessing.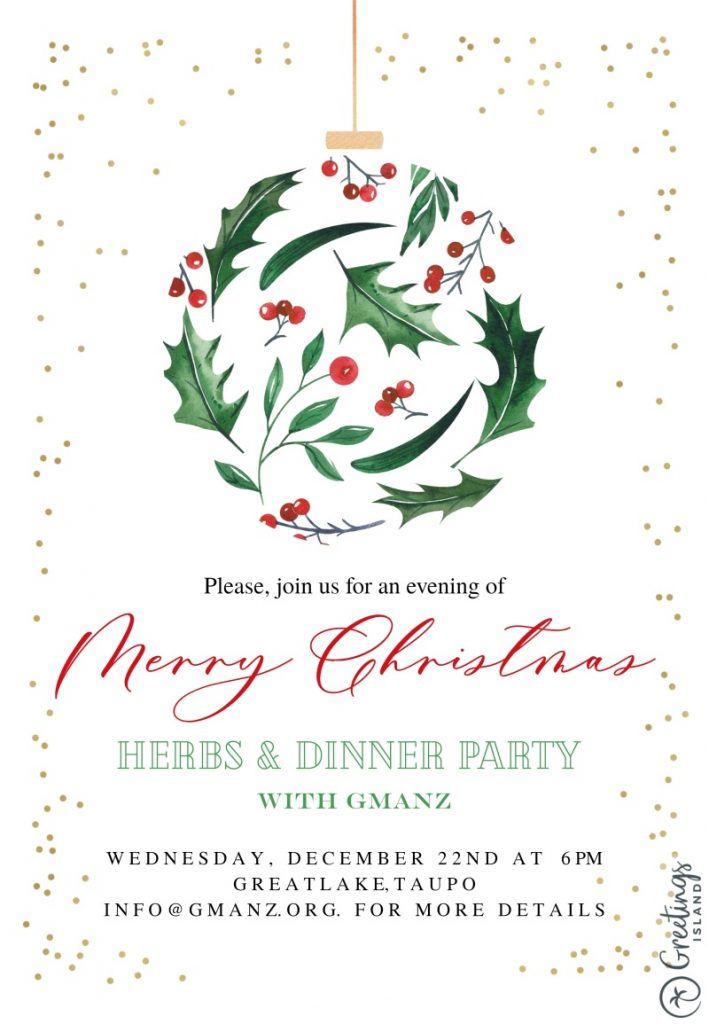 There is a meaningful Christmas party prepared by the GMANZ Executive Committee. We believe it will be an evening time to enjoy with green herbs. If you want to participate, please send an e-mail and welcome the participating members and professional members.
Once again, we hope your holiday will be full of love, laughter, and many surprises. Thank you for giving me the opportunity to work together this year.